National Police Checks Online
Official Australian National Police Checks
completed within minutes, not weeks.
START YOUR POLICE CHECK
National Police Checks - completed online within minutes, not weeks.
Complete your Official National Police Check 100% online, without the need to post anything away or wait in line at a post office to verify your ID.
Suitable for:
Employment
Volunteers
Industry Requirement
AUSTRALIAN NATIONAL POLICE CHECK - 1 Hour Guarantee*
from

$54
inc-GST
START POLICE CHECK NOW
* With 1-Hour Guarantee - if your police check is not processed and lodged to the government within 1 business hour we'll refund our Express Processing service fee.

How does the Guarantee Work?
Who do you need a check for?
Choose an option below to get started:
FAST POLICE CHECKS
Through our streamlined, 100% online process, we can avoid you the hassle of dealing with paper forms, waiting in line to verify documents, or waiting weeks for your results to be delivered.
INSTANT SMS UPDATES
We know the most important thing is getting the results of the police check for you to get moving. We provide instant up-to-the-minute updates on your police check to notify you of the results.
ONLINE IDENTITY VERIFYID
With our VerifyIDTM online system, we can verify your identity through web cam, mobile phone or scanning, without the need to hassle with visits to the post office.
GREAT AUSTRALIAN SUPPORT
Based in Australia, we provide a range of support options if you need help or have any questions - either Phone, Email or Live-Chat.
AWARD-WINNING TEAM
The CheckedTM team has over 20 years combined experience in government services, becoming one of the most trusted organisations for delivering police checks in Australia.
SECURE & ENCRYPTED
Utilising the latest in technology and security systems, CheckedTM provides a secure online way to conduct your police checks, with encrypted lodgement made to the approved government systems.
1 in 3 people visit Checked.com.au
for their police check online
As an ACIC accredited agency, Checked Australia (Checked Australia Pty Ltd) provides safe, secure & fast Australian police checks.
GET YOUR CHECK WITHIN THE HOUR*
Hear from a few happy customers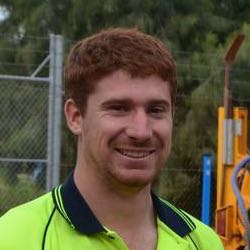 "Thank you so so much for your help!"
I really appreciated your constant updates on my check. They have just told me I can start my job tomorrow now. Have a great week and thank you once again
Ryan L
Police Check for contract work with NBN Co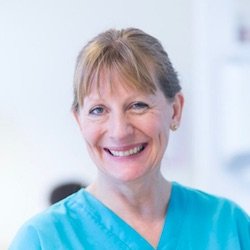 "I thought it was going to be a hassle"
Thank you so much for helping me get the required stuff together and the quick response for the police check.
Kathy H
Police Check for Employment in Nursing

"I'll be using you guys for the rest of my team"
The amount of forms I've needed to fill out for this AFSL licence have been crazy. I'm glad you guys made this part easy and straightforward, thanks again.
Jason C
Police Check for Financial Advisor Licence
Police Checks - completed online within minutes, not weeks.
Getting a police check in Australia can potentially take weeks from the start of the application to receiving your posted certificate. But not anymore. Checked specialises in handling both individual and corporate police checks, turning around your application in as little as one hour, not weeks.